Does anyone understand what the menu item labeled "Run 'ScalaTests in 'scala…'" is intended to do? In my case it run some of the tests but not all of them.
It runs the tests define in some files of that directory, but not tests define in others. Nevertheless, I can run the missing tests in those files directly.
What does IntelliJ consider to be a valid ScalaTest? Is this just another mysterious thing about the IntelliJ scala plugin?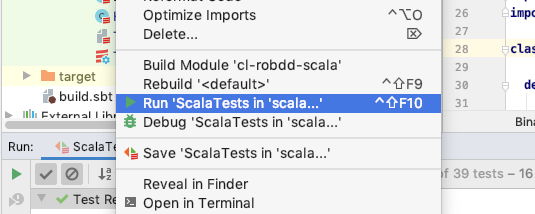 BTW, InteliJ displays the different files with different leading icons. And I don't understand this distinction either.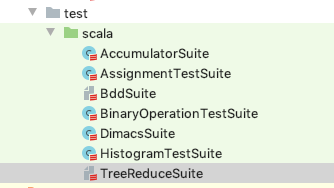 It runs the following test suites, skipping the others. I don't see a correlation between the various icons and the tests it thinks it needs to run.