I'm trying to follow the instructions on the page:
Building a Scala Project…
And something seems to be missing. It would be great if the page could be elaborated to explain what to do in this case.
In particular, take a look at the following instructions.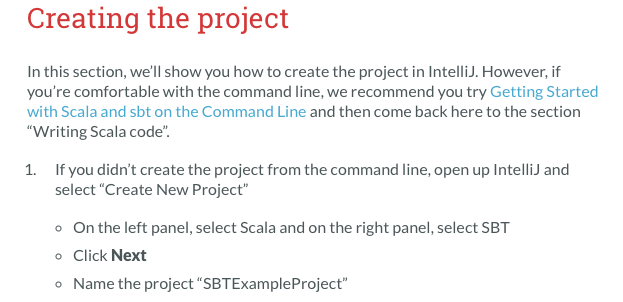 So I Open up IntelliJ and select "Create New Project" on the IntelliJ Popup form.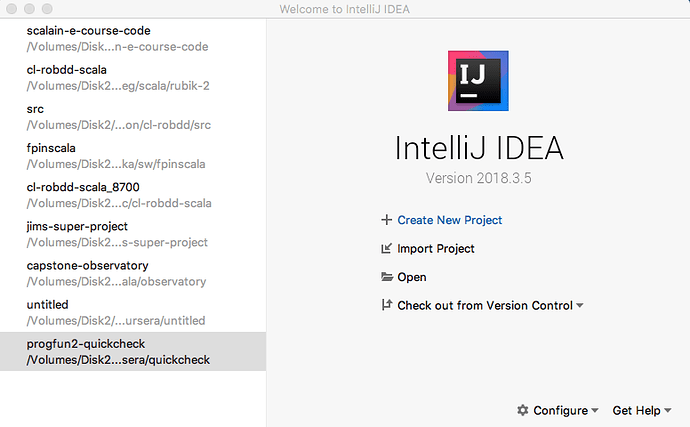 This indeed pops up a form, but is missing any sbt option as predicted by the instructions.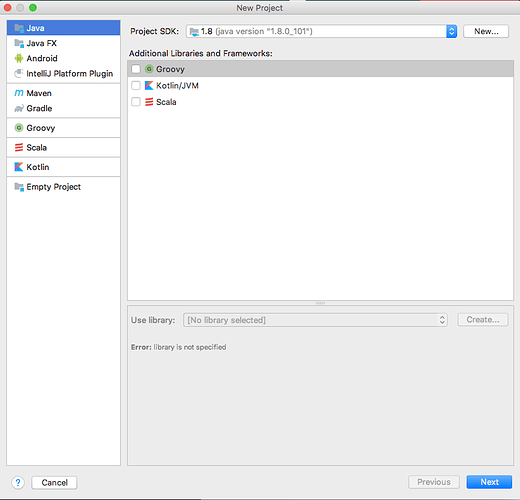 It would be really helpful if someone could update this documentation page to explain what to do in this situation.