I am aware that the Predef class is already in scope. It does not need to be imported. That is my understanding of this.
The following is a screenshot of methods directly lifted directly from the Scala API for Predef.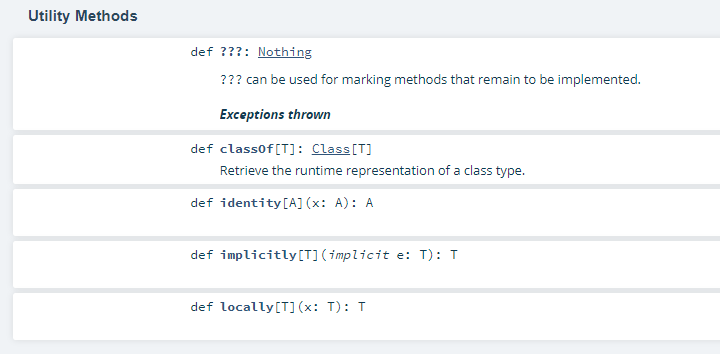 I would like to come up with simple use cases to write a sample program for each of those utility methods. I use "print", "println" etc, and just take these for granted.
I need some help understanding what ??? does, what identity[A] does? On the same lines, how would I use "implicitly"
Thanks for any direction, ideas, etc