I don't really understand how to run the tests from IntelliJ.
Sometimes it works, and sometimes intelliJ doesn't find any tests to run.
If I click the mouse on the name of the test file AccumulatorSuite in the file directory widget, and active "Run 'AccumulatorSuite'", then it runs the tests in that file.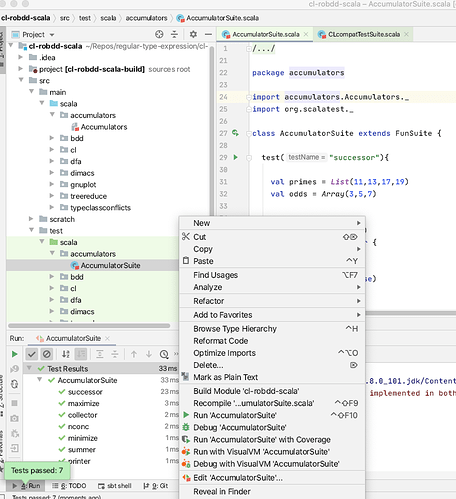 However, if I click on "Run All Tests", then I get the message "No tests were found".
As I understand, the fact that the test/scala directory appears in green means IntelliJ knows it is a test directory.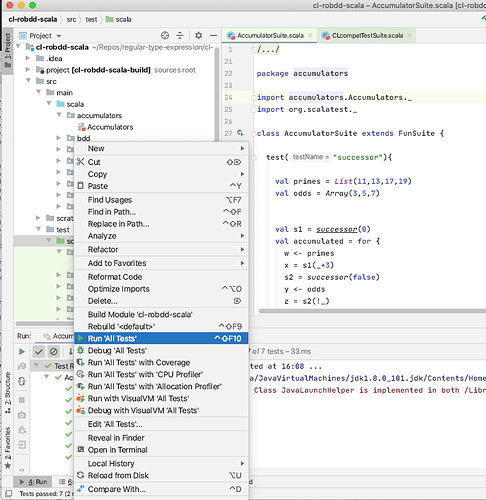 And it tells me to use the module "cl-robdd-scala-build".
I don't know what a "module" is.
Does anyone have any suggestions ?