When implementing the function of generate Pascal's triangle, I find a fact that List is faster than Vector in LazyList
Codes as following
package myjmh
import java.util.concurrent.TimeUnit

import org.openjdk.jmh.annotations._

@State(Scope.Benchmark)
@OutputTimeUnit(TimeUnit.MICROSECONDS)
@BenchmarkMode(Array(Mode.AverageTime))
class fibTest {
  def generateF1(numRows: Int): Vector[Vector[Int]] = {
    LazyList.iterate(Vector(1))(v => (0 +: v :+ 0).sliding(2).map(_.sum).toVector).take(numRows).toVector
  }

  def generateF2(numRows: Int): List[List[Int]] = {
    LazyList.iterate(List(1))(v => (0 +: v :+ 0).sliding(2).map(_.sum).toList).take(numRows).toList
  }


  @Benchmark
  @OperationsPerInvocation
  def mytest1() = {
    generateF1(2000)
  }

  @Benchmark
  @OperationsPerInvocation
  def mytest2() = {
    generateF2(2000)
  }
}

I use sbt-jmh to test performance.
sbt> jmh:run -i 3 -wi 3 -f3 -t2 .*mytest.*
...
[info] # Run complete. Total time: 00:06:33
[info] REMEMBER: The numbers below are just data. To gain reusable insights, you need to follow up on
[info] why the numbers are the way they are. Use profilers (see -prof, -lprof), design factorial
[info] experiments, perform baseline and negative tests that provide experimental control, make sure
[info] the benchmarking environment is safe on JVM/OS/HW level, ask for reviews from the domain experts.
[info] Do not assume the numbers tell you what you want them to tell.
[info] Benchmark        Mode  Cnt       Score       Error  Units
[info] fibTest.mytest1  avgt    9  756295.431 ± 15359.877  us/op
[info] fibTest.mytest2  avgt    9  584970.123 ± 18923.042  us/op

However, the two function diffs just :+ and +: and convert function like toList or toVector
In Programming in Scala 3rd , it lists the time cost of each collection.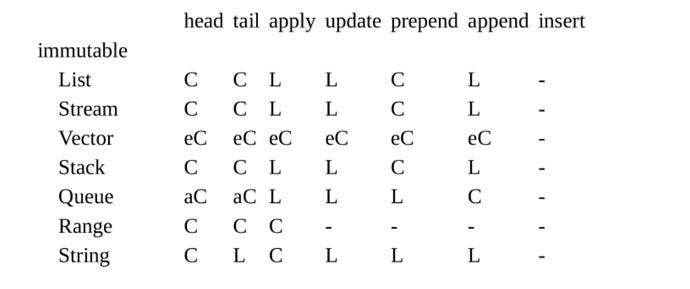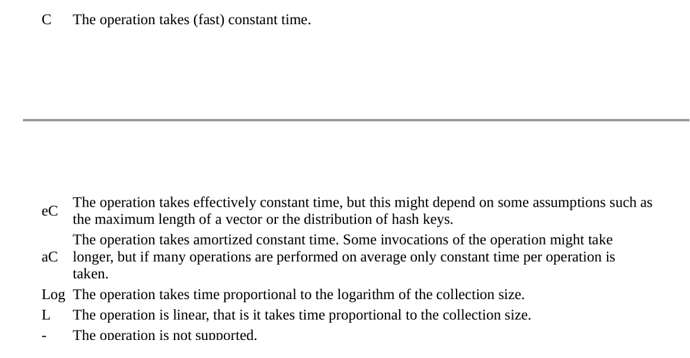 Thus eC is slow than C, but L and much slower than ec, before test, I think Vector is faster than List in this code, not to say Vector in 2.13.2 is re-implement by new alogorithm:

My question is, why Vector is slower than List here?
My environment :
WSL
Scala 2.13.2
Java 1.8.0_181