I'm getting the following error message:
Error: Could not find or load main class
In fact I get quite a few hits which I search in google for this, but I'm successful in applying any of the proposed solutions.
It seems this is ultimately an error from Java, but I'm not sure what it is trying to tell me.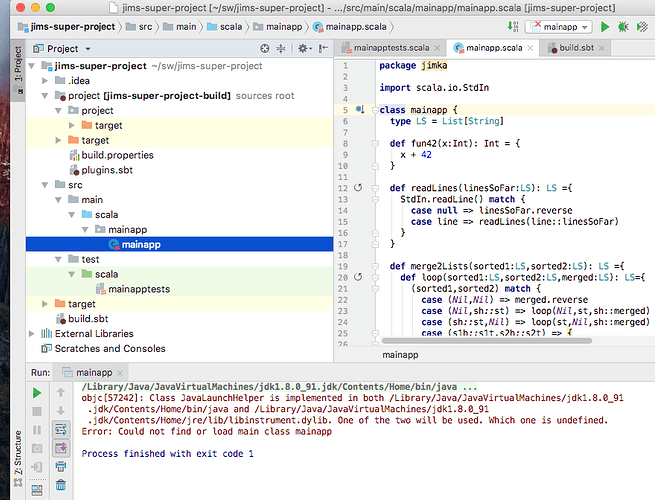 I do notice that the mainapp selection box next to the play button has a red X, as if to indicate
that something is wrong. When I try to select "Edit Configurations…" under that pulldown
I see the following dialog form, which echoes the message (as a warning)
(!) Warning: Class 'mainapp' not found in module 'jims-super-project'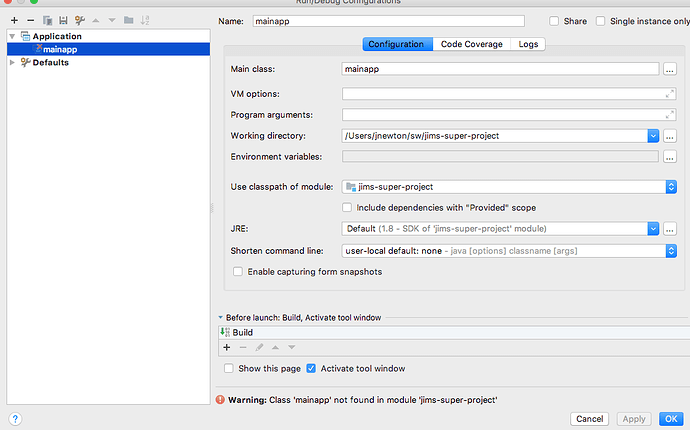 If someone can help, that would be great.