After importing the scala source 2.13.x, it can't work in intellij that code checked by the inspection .
Just like this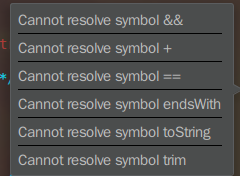 It's my environment.
IntelliJ IDEA 2018.3 (Community Edition)
Build #IC-183.4284.148, built on November 21, 2018
JRE: 1.8.0_152-release-1343-b15 amd64
JVM: OpenJDK 64-Bit Server VM by JetBrains s.r.o
Linux 4.4.0-139-generic

There's also no use to execute the Developing Scala in IntelliJ IDEA .
How to deal , Thanks for your help